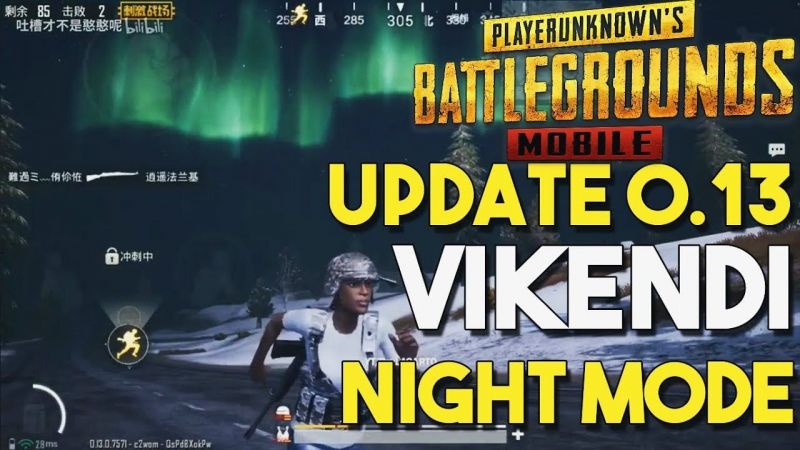 PlayerUnknown's Battleground Mobile
recent update brought us a brand new map in the installment, "Snow map Vikendi". The update not only brought us an ample amount of new content, but also an annoying quick chat voice speech. PlayerUnknown's Battleground Mobile upcoming update 0.11 will be a big update as we will get to see the latest PUBG X RE2 Remake crossover which will bring lots of new items and skins. There are also rumors of new zombie mode which will be introduced in the upcoming update as a new arcade mode addition for PlayerUnknown's Battleground Mobile, while the other new additions and changes include:-
Zombie Theme (PUBG X RE crossover).
New snow area in Mountain Region of PUBG's Erangel map
New dynamic weather in Miramar and Erangel map
New Vehicle addition in Sanhok Map-Tukshai
MK 47 Mutant Assault Rifle
May Include Laser Sights
Optimization and Bug Fixes.
Vikendi Final Release(Not Confirmed).
For all the latest PUBG News, stick to Sportskeeda.
While we are at PUBG Mobile Update 0.10 and the latest upcoming update is going to be 0.11. The Chinese version of the game is already at update 0.13. PlayerUnknown's Battleground Mobile lightspeed beta edition has got the update 0.13 which includes some long-awaited features, including a new Vikendi night mode, new weapons and other stuffs.
We already know that every update provided to the Chinese version of the game is bound to arrive in the normal version of the game. Same can be said for the update 0.13, so without any further ado have a look at the future update 0.13 for PlayerUnknown's Battleground Mobile which includes:-
New Weapon Skorpion, which can be equipped in the side arms spot. In terms of damage Skorpion might be similar to other sidearms(pistols in general) but due to large magazine size and high fire rate its will be more effective.
New night mode in Vikendi map with aurora.
Chinese year themed spawn lobby.
Death cam replays.
New Animations(door opening and closing).
New Main Menu theme.
Also the deathmatch will be awesome and I'm wating for this update looks quite fantastic !!